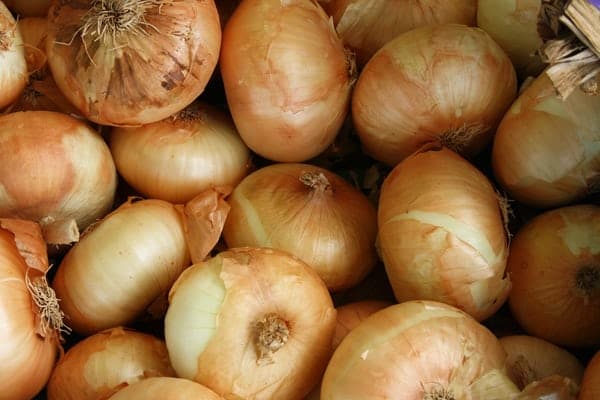 Raymond Blanc's Tasty White Onion Soup
Here we have Raymond Blanc's delicious White Onion Soup. It's an easy, simple make for the autumnal months, and something that the whole family will love. Let us know if on social if you give it a try!
SERVES 2
4 white onions

2 garlic cloves

80g Comté cheese (or any hard cheese of your choice)

2 tablespoons unsalted butter

2 bay leaves

3 thyme sprigs

6 pinches of sea salt flakes

5 turns of ground black pepper

600ml recently boiled water

croutons (optional)

a handful of finely sliced chives (optional)
Method
First, the slicing of the onions. Chop each onion in half crossways, and then finely slice each half – not too thick, not too thin.
Slice the peeled garlic and grate the Comté, then put them to one side.
Place a large heavy-based saucepan on a medium–high heat. Give it a moment to pick up some heat. Add the butter, let it foam and, before it browns, add the onion, garlic, bay leaves, thyme, salt and pepper. Stir well.
At this point you will be horrified – 'Oh no! I've used too many onions!' – but do not fear!
Place a lid on the pan. The onions' moisture creates steam and … sure enough, the onion almost melts down, reducing in volume. Continue to cook like this for about 10 minutes, stirring every few minutes to stop the onions burning or sticking to the base of the pan.
Now, reduce the heat to a gentle simmer and continue to cook – still with the lid on – for 7–8 minutes. Stir once or twice.
Pour in the hot water and stir.
Next, add the cheese and stir well. Taste and adjust the seasoning accordingly.
If serving with croutons, crumble them into the soup, or serve them with extra grated cheese.
Sprinkle over the chives, if using, and ladle the soup from the saucepan at the table.