Sustainability
We're so proud to let you know that we've been awarded the highest possible score, a three-star Food Made Good rating, by The Sustainable Restaurant Association. It means that our pubs are some of the most ethical and sustainable in the country. The judges particularly loved our seasonal menus that celebrate provenance and our partnerships with suppliers who share our passion for ethical and sustainable food sourcing. So every time you dine with us you're playing your part in dishing up a sustainable future.
We'll toast to that!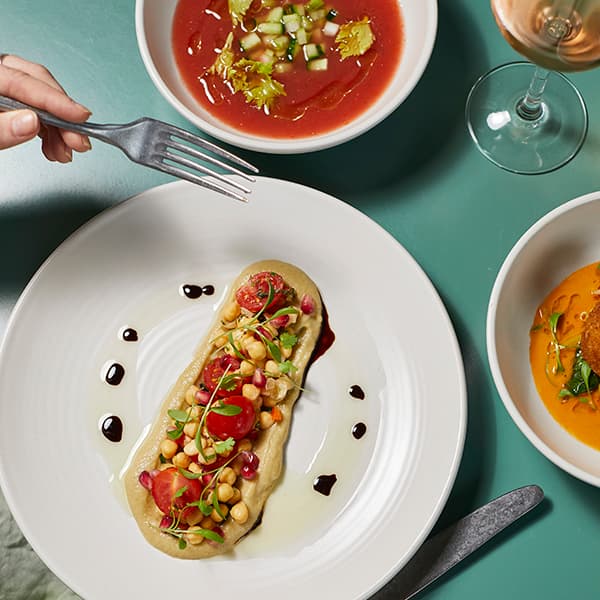 Seasonal spotlight: tasty tomatoes
Flavoursome, juicy and perfectly ripe.  Our summer menu features a variety of delicious tomatoes, from plum and cherry vine tomatoes specially selected for their juiciness to the flavoursome Isle of Wight heritage tomatoes that receive more hours of sunshine than anywhere else in the UK. Enjoy this beauty while it's in season. Enjoy!
View our Sustainable Procurement Policy along with our Sustainability Policy
Please check our blog for recipes & tips as well as articles on some of our favourite food suppliers.