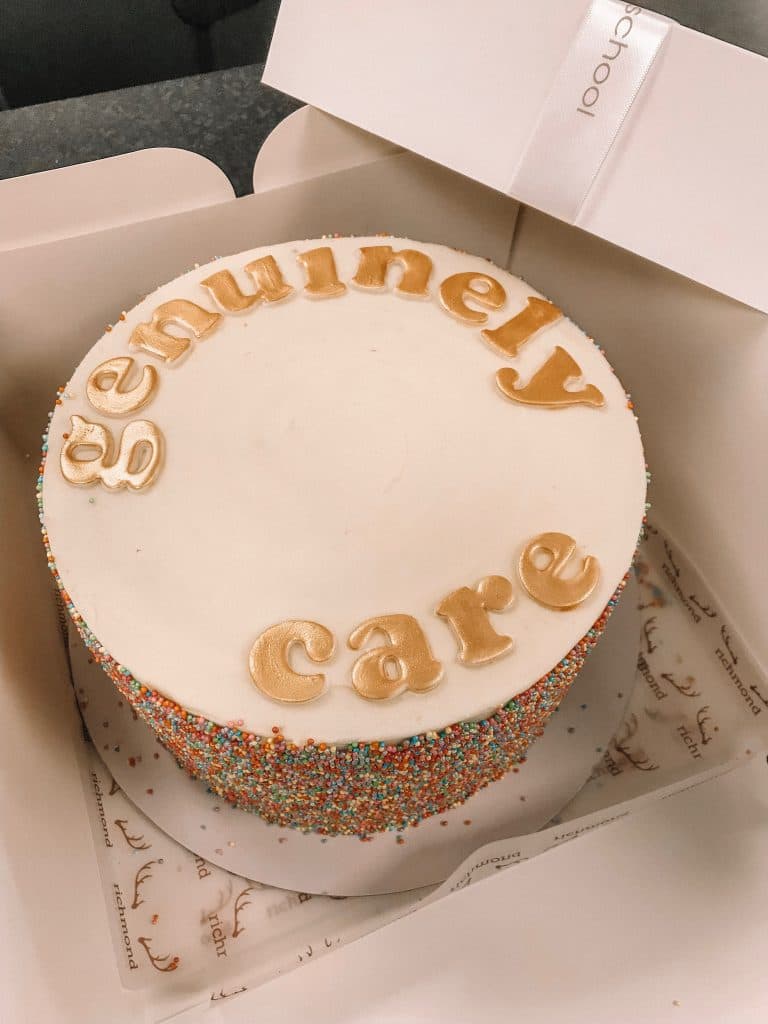 World Kindness Day – a great reflection of one of our core values
Genuinely caring, seeking excellence and leading by example are the values that underpin everything we do as a business. With these in mind, we simply couldn't let World Kindness Day pass us by without celebrating it. It's not only caring for our customers, their experiences and preferences, but also for our own colleagues that we focus our efforts on. We look out for each other daily – it is the small, simple things, like offering a warming tea and coffee on a quick trip down to the kitchen… and maybe an added chocolate biscuit.
World Kindness Day gave us a great excuse to amplify how much we care for the teams we work with on a daily basis. We are a team of ambitious, caring, motivated, and full of life individuals. To encompass this, we decided to get to work organising some fun treats for the office, to add a little sparkle to everyone's day. Head office was decorated in coloured balloons and some kind elves got to work creating little kindness packages for each and every one at HO. Within the packages were notelets, kindness pins, kindness sticky notes and a name of a colleague. It was this colleague that you needed to be extra kind to for the whole day – everyone was given 3 days to come up with some ideas to make happen on World Kindness Day. The day arrived, and we saw the most wonderful displays of kindness. Plates of crisps were delivered to a massive crisp fan who had him at her disposal for the whole day (woah she made him work), flowers, tea and cake presented on trays, helium animals, pet toys for the animal lovers, bottles of wine, the list goes on. We organised elevenses in the kitchen to get everyone together which involved a phenomenal rainbow cake. To be in line with our ethos of supporting the local community, we sourced the cake from a small local cake maker, the 'Richmond Cake School' – that was breakfast, lunch and dinner, sorted! Oh, and of course it was decorated with pearlescent gold lettering saying, 'genuinely care' – perfect!
Our values are not just a set of words, they are things we do and act upon. Brasserie Bar Co, seeks excellence, but gives guidance. Our aim is to be inspired by those around us, to learn and develop, and most importantly to care for our colleagues, and raise each other up.