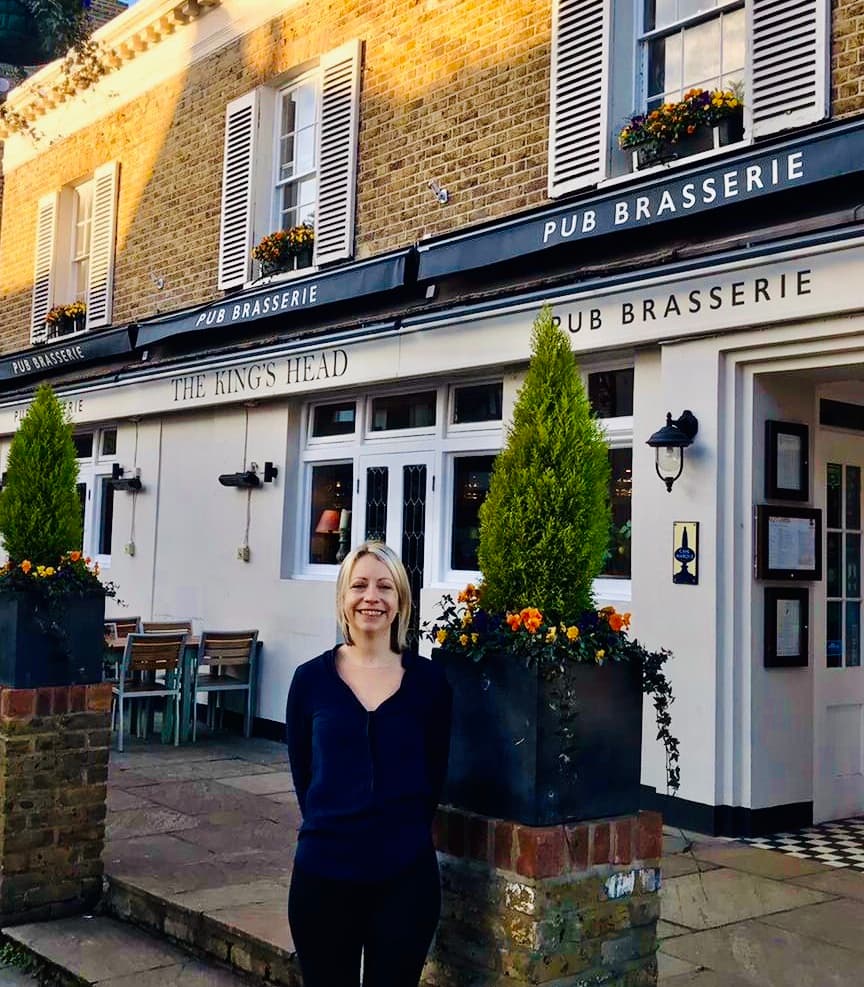 Vote for Polly to win Publican of the Year 2020 at Pub 20…
Recognising the passion of publicans who drive our dynamic industry forward is something we are hugely passionate about. The Pub Awards champion the very best pubs in the UK at the only event bringing the whole pub community together in one place. We are so proud to announce that our very own Polly  Dunn, General Manager at The Kings Head in Teddington, has made it to the final judging for Publican of the Year!
Polly joined the business over 6 years ago and is widely respected across the business as a great role model for new and existing employees to look up to and emulate. Having been promoted from waitress through to general manager of a pub turning over more than £2m per annum (and all by the age of 26), she is a perfect example of the opportunities at The White Brasserie Company for ambitious and hard-working individuals such as Polly.
The winner will be decided 50/50 by a panel of judges and by public vote.
To help get Polly the recognition she truly deserves, please get behind her nomination and submit your vote by clicking the link below.
Watch this space for news from the awards…