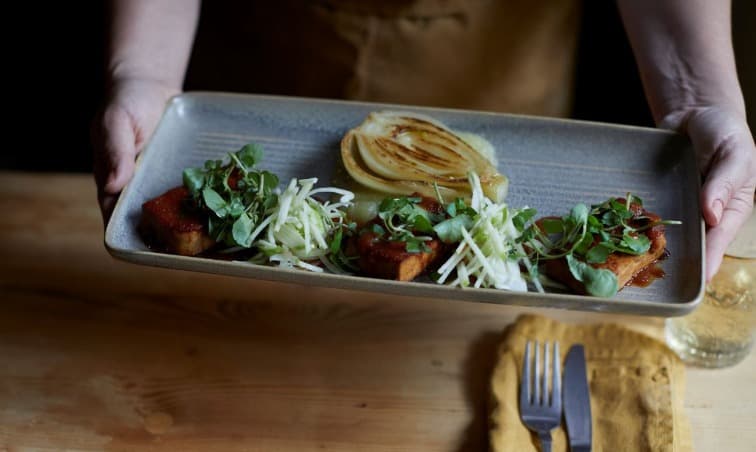 Veganuary has begun
If you're taking part in Veganuary, we've got you covered… We love the vegan & vegetarian dishes on our winter menu which prove meat-free meals can be filling and flavoursome!
Our winter vegetable samosas are a must-try – served with a citrus soy dipping sauce and coconut & cashew cream these homemade pastries are mouth-wateringly tasty and 100% vegan. For your main, we suggest our harissa-glazed aubergine, served with homemade baba-ganoush and flat-bread, this middle-eastern vegan dish is a treat for the eyes and taste-buds. For afters, we can't wait for you to taste our apple & sultana crumble, this classic warming pud is served with creamy vanilla ice-cream – you won't believe it's not dairy!
To take a look at our other delicious vegan, vegetarian, gluten & dairy free options, click here.