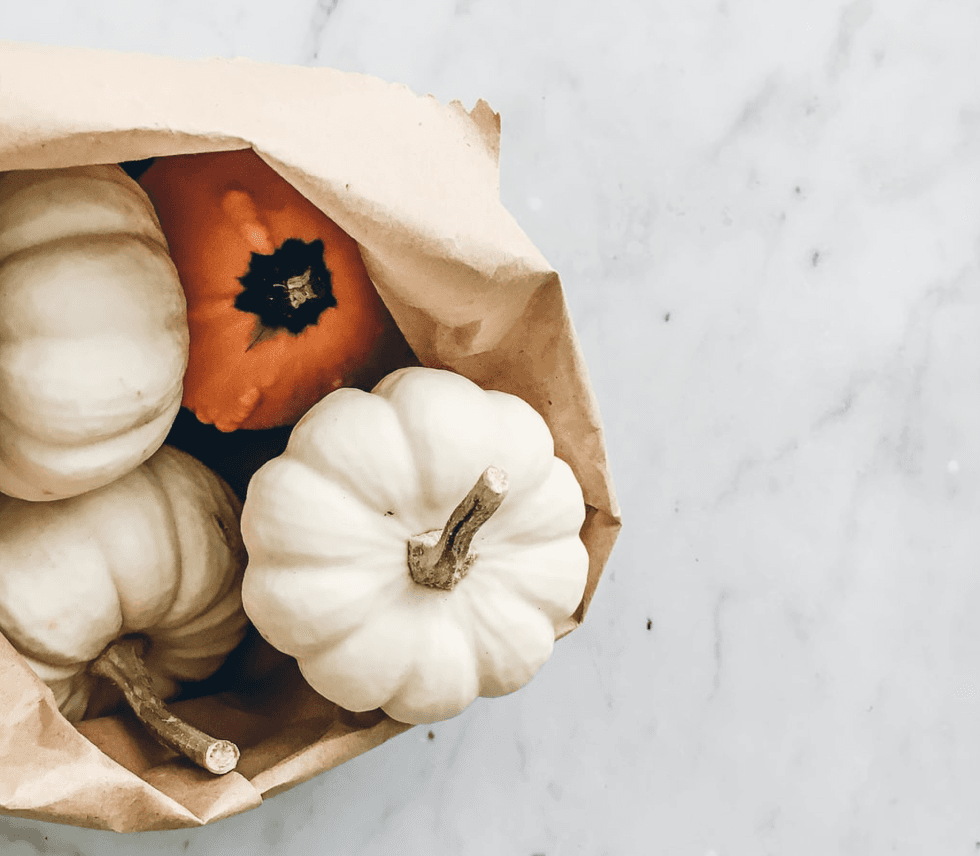 Roasted mixed pumpkins, soured cream and toasted almonds recipe
Serves 4
"The toasted almonds and spices give this sweet Autumn vegetable a warming kick, which is deliciously complemented by the soured cream."
Ingredients
40g flaked almonds

200ml extra virgin olive oil

55ml fresh squeezed lemon juice

2 teaspoons salt

a pinch of finely ground black pepper

a teaspoon of whole coriander seeds

a teaspoon of caraway seeds, finely chopped

a teaspoon of whole fennel seeds

a teaspoon of whole cumin seeds

a stick of cinnamon

750g chopped weight of mixed pumpkins

2 or 3 finely chopped shallots

100 ml crème fraîche
Method
Cut the mixed pumpkins in half and deseed them.
Slice into 2cm thick slices and place onto a baking tray.
Sprinkle with 65ml olive oil and a teaspoon of salt.
Add the cinnamon stick, cover with foil and bake for 20 minutes at 180*C
Remove the foil and bake for a further 20 minutes.
Mix a teaspoonful of the finely chopped shallots with the crème fraîche and just over half a teaspoon of fresh lemon juice. Set aside.
Blend 120ml olive oil, 50ml of fresh lemon juice, a scant teaspoon of salt & a pinch of black pepper. Set aside.
In a hot saucepan fry the flaked almonds in a teaspoon of olive oil, turning continuously until golden. About two minutes. Set aside.
Dry roast the coriander, fennel and cumin seeds for 2 minutes, then add the chopped caraway seeds and roast for a further 3 minutes.
Coarse grind the roasted mixed seeds in a mortar and pestle. Set aside.
Divide the roasted mixed pumpkins between four plates while still warm.
Spoon over the lemon dressing, then drizzle with the soured cream.
Finally, sprinkle with the toasted almonds and spices to serve.