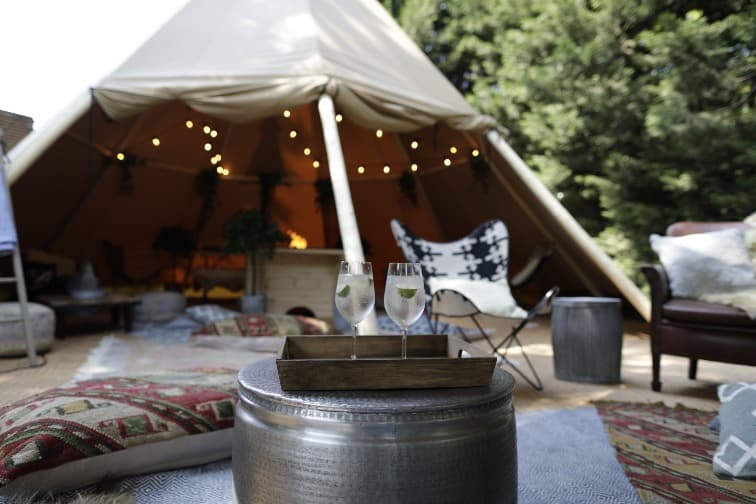 Our Tipi has arrived at the Victoria, Oxshott
Our stunning tipi has arrived! Complete with gorgeous interiors, a roaring fire pit and your own exclusive gin bar, it's the perfect place for weddings, birthdays, summer parties and special events!
If you're interested in hiring our wonderful new space find out more by contacting us on 01372 841 900 or email us at victoria.oxshott@heartwoodinns.com.
We can't wait to welcome you…