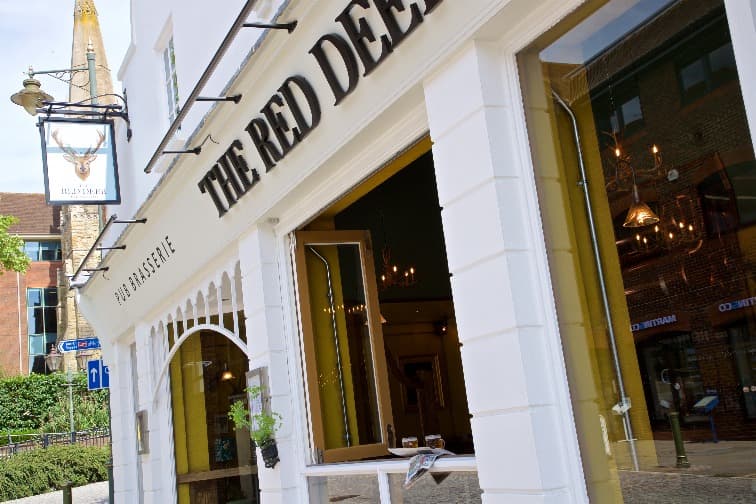 Our newest pub is open!
We've officially opened our doors at The Red Deer in Horsham and we can't wait to welcome you. Join us for award-winning food, delicious drinks and superb service at our gorgeous new pub & brasserie in the heart of Horsham.
Our Food
You can expect to find delicious, fresh, seasonal French fare and great British pub classics, all cooked from scratch in our kitchens by our lovely chefs. We're proud to work with the best suppliers and source sustainably to serve dishes that are guaranteed to please. Join us for a light lunch, decadent dinner or the best Sunday lunch in Horsham.
Our Drinks
Explore our cellar and you'll discover locally-brewed ales and beers, the best wines from around the world, artisan gins and spirits and perfect cocktails. We're also one of only ten places in the UK to serve Pilsner Urquell tank beer! Special copper tanks take pride of place in our pub and house the freshest, unpasteurised beer available – we'll cheers to that!
Our People
The wonderful Red Deer team have been busy learning the ropes over the past few weeks, headed up by our brilliant General Manager, Abel. Our friendly & knowledgable team will be there to take care of you when you visit. If you have any questions or queries, don't hesitate to ask your server, they're there to help!
Book your table or just pop in to say hello. See you soon!