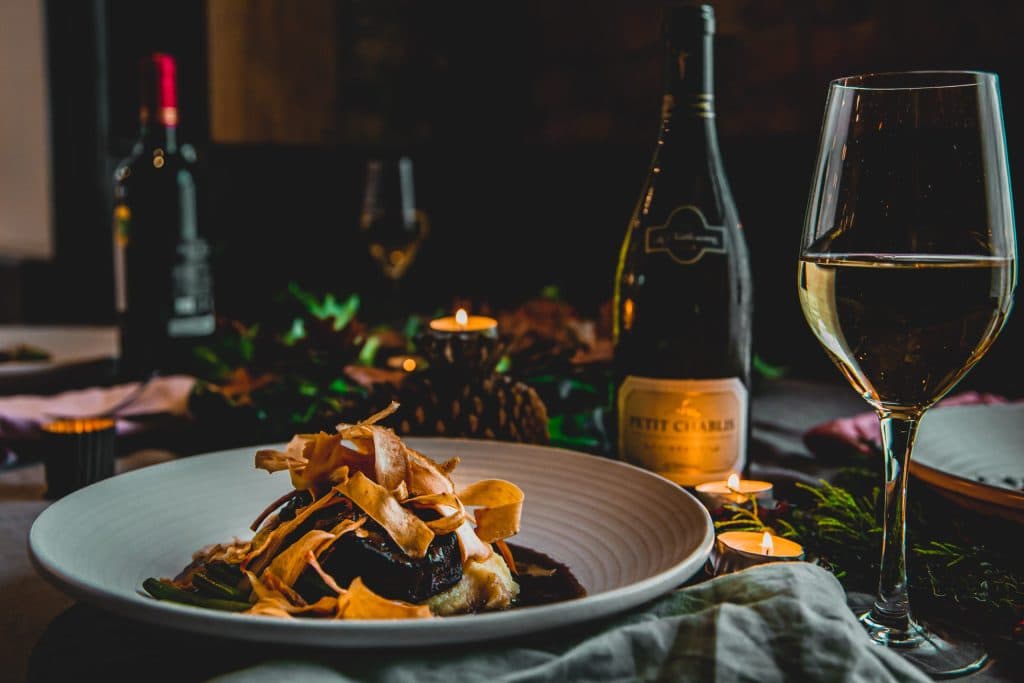 Join us for a truly special Christmas!
We're delighted to welcome you to join us for our new christmas menus, bringing in a hoard of new exciting christmas treats as well as some of the classics we know and love. Pull up a chair and gather friends and family for a cosy Christmas meal.
The amazing new christmas menu has been created by Chef Manoj who has been with us for over 20 years and has used his wealth of experience to put together an exciting and most of all tasty selection. He has been working closely with our suppliers to ensure the dishes are of the highest quality to bring the menu to the next level and to be able deliver on our promise of seasonal and ethical sourcing.
We continue to work with the family run Holly Farm to bring the best quality Free-Range Roast Turkey with a chestnut stuffing which we are serving up with delicious bacon wrapped chipolatas, Brussels sprouts, rissole potatoes, bread sauce and port gravy.
Or why not try the Moroccan Vegetable Tagine, composed of harissa aubergine, roasted squash and red peppers all sitting on a bed of apricot and pistachio couscous giving a new twist for a tasty christmas treat.
To bring the holiday season in with a bang and give back to our favourite people we are offering £10 off of all pre-ordered bottles of Lanson Pere et Fils Brut Champagne, which is vegan!*
To make the most of this offer make sure you get a table booked before they are all taken!
*Lanson offer only available during Christmas 2022