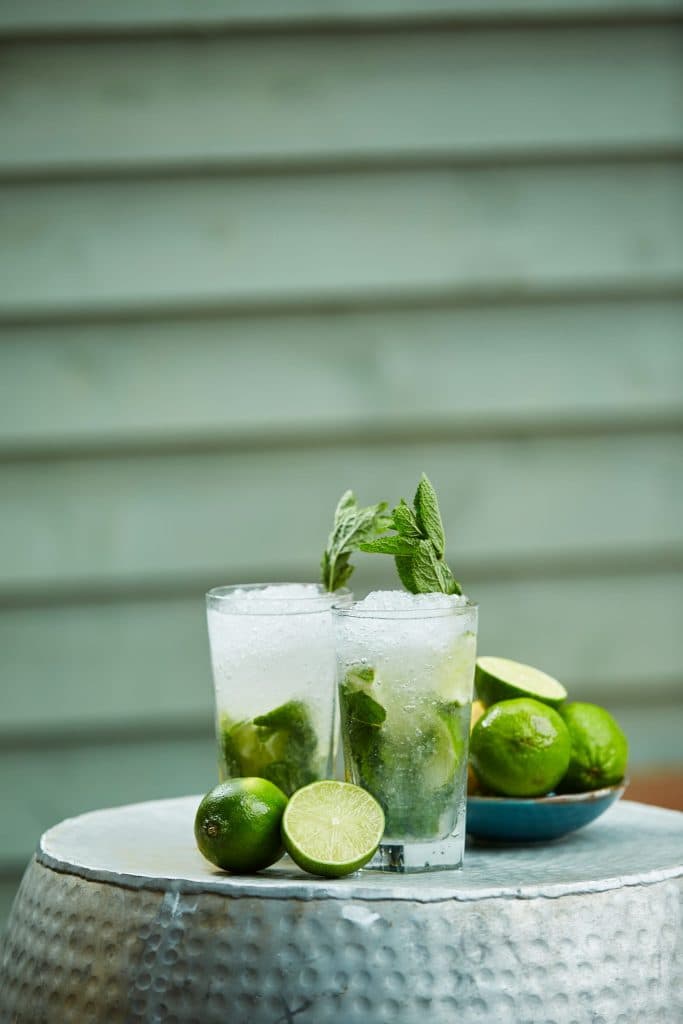 Feel Good Friday – Try A Mojito!
Feel Good Friday!
With National Rum Day have been yesterday and London Cocktail month coming up in October, we thought it was the perfect opportunity to tell you more about one of our refreshingly delicious cocktails, the Mojito! A party classic, you can mix this drink up using fresh mint, white rum, sugar, zesty lime and cooling soda water – the secret to the best made mojitos, lashings of crushed ice.
For those of you who would like to try one for yourself, here's our recipe to help you along the way!
YOU WILL NEED:
Cocktail shaker

Rum

Soda water

Mint leaves

Limes x2

Sugar

crushed ice
Method
Tear 12-15 mint leaves & add to your cocktail tumbler along with four lime wedges & sugar
Muddle these ingredients together
Fill tumbler with crushed ice
Pour in 50ml of your chosen rum and shake!
Pour into a tall glass and top with soda water
Garnish with a sprig of mint