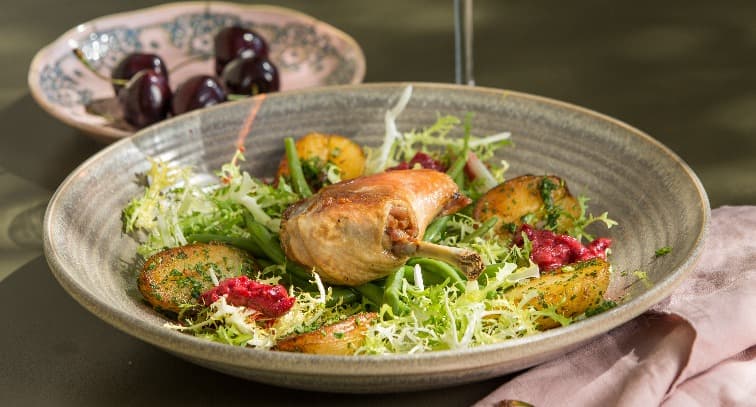 Our favourite cherry vinaigrette recipe
Serves 4
Delightful in their original form, and famously good in puds, cherries are a firm fruity favourite. But why not try something a little different this month? Our cherry vinaigrette recipe showcases the fruit's delicious sweet & sour flavours and works really well on summer salads.
Ingredients
40ml Sunflower oil

60g Frozen cherries

2 tsp Balsamic Vinegar

30ml water

Pinch of salt

1 tsp sugar
Method
Put half of your cherries (30g) to the side. Add all remaining ingredients into a blender. Blend until your dressing looks like a fairly smooth liquid.
Finely chop the remaining cherries and add these to the liquefied dressing. Mix well.
Add to your prepared salad and enjoy!
If storing, your dressing will last for a couple of weeks in an airtight container in the fridge.