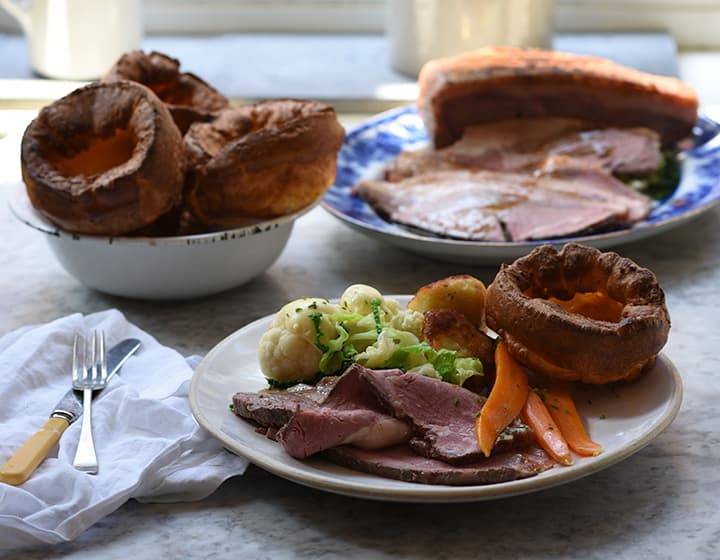 Celebrate Roast Dinner Week with us!
Really good roasts…
With British Roast Dinner Week starting on Sunday and the weather beginning to turn a little colder, what better time to enjoy a delicious Sunday lunch with the family at our cosy pub!
We're proud to serve traditional Sunday roasts made with only the best ingredients! We source our meat from Aubrey Allen (butchers to the Queen, no less!), and hand-pick the most seasonal trimmings to serve up alongside it. Of course, a roast wouldn't be a roast without crispy roast potatoes, fluffy Yorkshires and rich home-made gravy.
So for the perfect Sunday lunch, book your table today!