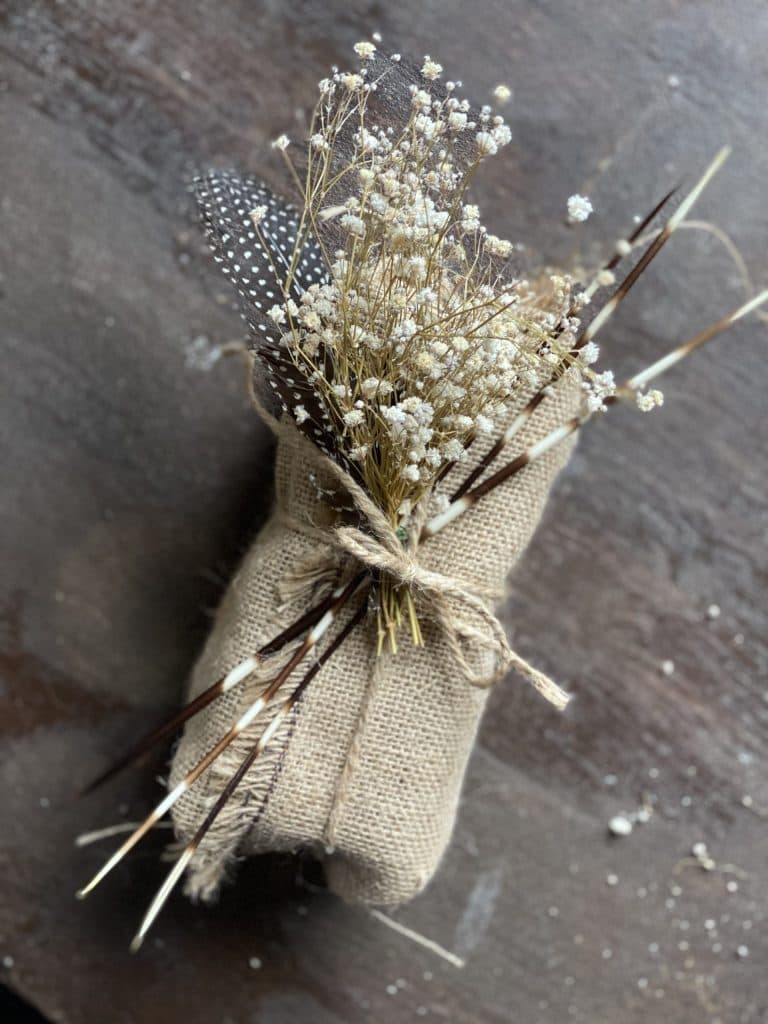 All Wrapped Up
We've taken the pain out of doing the right thing for you and come up with seven suggestions for gorgeous gift wrapping this festive season. They are stylish, sustainable and fabulously creative so get the Christmas carols on, crack out the mince pies and get wrapping.
1 Reuse tissue paper, brown paper and ribbon from deliveries or Christmas hampers.
I saved this beautifully printed biodegradable tissue paper and the grosgrain ribbon from a hamper I received and repurposed it to wrap a recipe book. The foodie illustrations seemed appropriate, and I finished it off with a sprig of fresh foraged greenery.
2 Use old newspapers, kitchen string and trimmed greenery from your tree
This little parcel is simply wrapped with a page of the FT from the recycling pile. A little fancy folding and a sprig off the Christmas tree elevate it to something special.  
3 Use biodegradable acid free tissue paper & christmas decorations.
Acid free tissue paper is both biodegradable and compostable, making it a much more eco friendly choice than plastic coated wrapping paper. Layer different colours for a sumptuous effect using string or florists wire to secure it instead of synthetic ribbons. Avoid using tape if possible so the tissue paper can be reused, and trim with Christmas baubles or decorations for a luxe touch. 
4 Use scraps of material instead of wrapping paper
This offcut of beautiful tartan wool makes for a traditional, luxury feel. I've trimmed it with a bit of saved ribbon from the offcut drawer, a sprig of fresh holly and a gold Christmas decoration which can be saved and hung on the tree.
5 Wrap your gift in a tea towel, ensuring the wrapping is as useful as the gift.
Use a new tea towel to wrap foodie gifts, making the wrapping an extension of the gift. I've secured this simple linen tea towel with some butcher's string and a little tag cut out of a piece of orange peel with a star cutter. Add a fragrant sprig of fresh bay or holly for a finishing touch.
6 Use foraged finds for a natural Christmas theme
I've used a simple piece of scrap hessian tied with string for this present, with foraged finds from the mountains near my childhood home adding a personal touch. A few extra sprigs of dried gypsophila from my wreath have a softening effect. Any number of foraged items would be just as beautiful: dried flowers, grasses or seed heads and bird feathers to name a few.
7 Give a potted tree 'wrapped' in Christmas lights
I think this would be one of my favourite presents to receive. 'Wrap' a potted tree in rechargeable battery operated Christmas lights, wrap the pot in a scrap of material, or better yet a reusable tea towel, and instead of a throwaway tag add a christmas tree decoration.