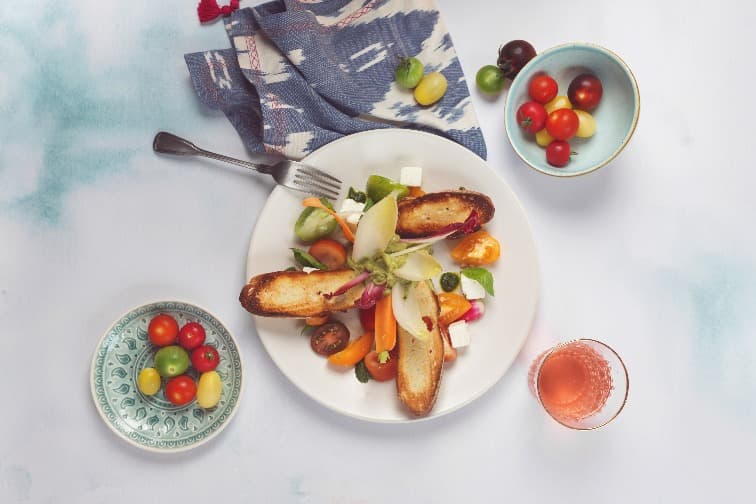 25% OFF our new summer menu!
Summer has finally arrived and we've added some delicious new seasonal dishes to our à la carte menu to celebrate this gorgeous time of year. To mark the launch we're treating you to 25% OFF your food bill when you sign up to our newsletter by July 22nd*!
Let us whisk you away to the Mediterranean with our vibrant Heritage tomato & feta starter, or take a trip to France with our gorgeous Cherry amandine dessert. We think you'll love our Crayfish & mango salad served with moreish crème fraîche new potatoes, or why not indulge in the best British produce with our outdoor-reared Lincolnshire pork belly & crackling accompanied by home-made gooseberry compote.
Whatever you fancy, our pub is the perfect place to drop in for a lunch with friends or a leisurely dinner with family, so pull up a chair and sign up to redeem your exclusive discount! See you soon…